Conference Compass raises revenue-based financing from Capital Mills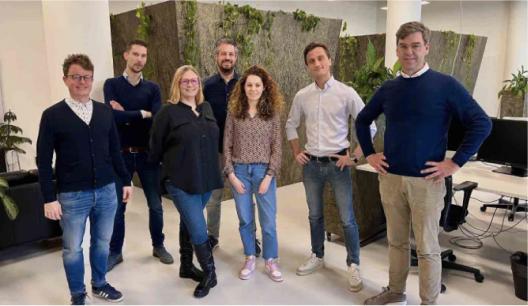 The funding from Capital Mills will enable Conference Compass to accelerate innovation and sales.
Since the start of the pandemic, conferences have had to pivot their traditional in-person formats to online. With their event engagement platform, Conference Compass was at the forefront to enable this pivot. Last year, Conference Compass powered over 150 international conferences, gathering over 125.000 attendees, streaming over 600.000 hours of sessions, and recording over 35.000 hours of video for on-demand access. This has resulted in more than doubling their revenue in a single year. With the investment of Capital Mills, Conference Compass will continue to innovate and make their technology available to even more customers.
With Conference Compass, medical and scientific professionals are able to share knowledge at events, no matter if they join in person or remotely.
Using their event engagement platform, associations, professional conference organizers and corporate event planners create branded event websites and mobile apps, on which speakers record and live stream their presentations, present their research in interactive round-table sessions, and schedule private video meetings with other attendees without the need to install any software, and with all personal data securely stored. Conference Compass and their customers have seen event attendance triple, and event engagement increase significantly.
"The investment from Capital Mills will enable us to make our technology available to more event planners, helping to turn their audiences into active communities."
Jelmer van Ast
Founder and CEO of Conference Compass
The Future of Events is Agile
Having discovered the superpowers of online events, event planners are looking to integrate these into traditional in-person formats. Conference Compass is in the unique position to offer their customers a flexible and versatile platform, with high quality support and customer success services, and a rich suite of engagement data to enable the application of online and in-person formats strategically to their calendar of events.
"The technology of Conference Compass delivers great value to its customers in a dynamic environment. We are impressed by the growth and innovative technology of Conference Compass. Hence, we are proud to invest and support the team in their ambitions."
René Delsing
Investment Manager at Capital Mills