Edumundo raises €1,2M to improve higher education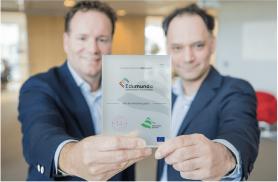 Edutech scale-up Edumundo has raised an investment of € 1.2 million from a consortium consisting of the investors Capital Mills, InnovationQuarter and the Edumundo founders.
The Hague's "educational publisher of the future" is run by a group of relatively young education enthusiasts. Together they have developed a unique digital book replacement platform: the Edubook. With this they want to improve higher education. Edumundo has been the market leader in higher education in the field of business games in the Netherlands and England for many years. This investment was explained today in a conversation with Minister of Education, Culture and Science Ingrid van Engelshoven.
"I think it is important that we support the connection between EduTech companies such as Edumundo and education. Good to see that private parties are willing to invest in the Educational Technology sector."
Ingrid van Engelshoven
Minister of Education, Culture and Science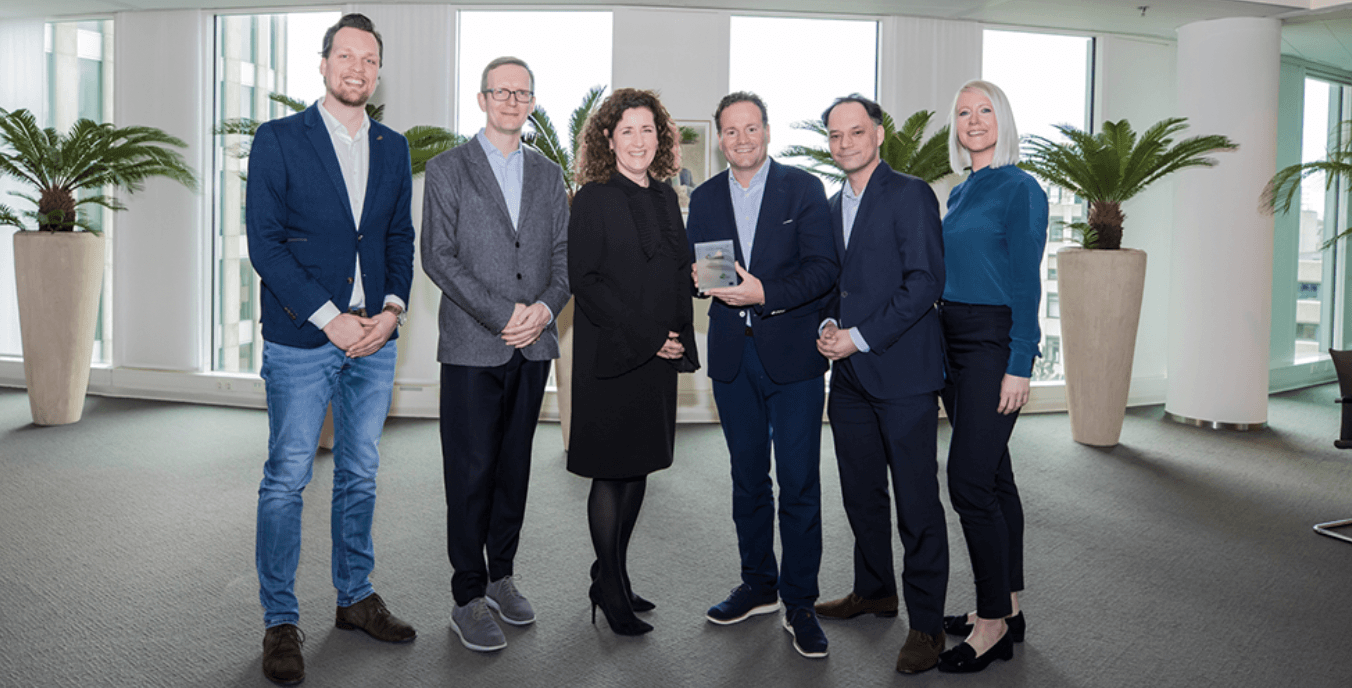 From left to right: Barry de Kock (investment manager capital mills), Johan Stins (senior investment manager innovation quarter), Ingrid van Engelshoven (minister of education, culture and science), Menno Thijssen and Patrick Bouwens (CEO & cto edumundo) and Liduina Hammer (head of investment innovationquarter)
Exam grades go up significantly thanks to edubook
Entrepreneurs Menno Thijssen (41) and Patrick Bouwens (41) noted years ago that the digitization process in higher education could use a boost. They got to know each other while studying business administration for the financial sector at the vu and then developed business games for the corporate world.
Only in 2015 did they find that higher education was ready for the adoption of the edubook, a product that goes further than a simple e-book. From then on, the growth of edumundo has grown rapidly, now some 300 Dutch and 60 English courses use the products in and outside the classroom. "It is clear that we as entrepreneurs have the goal of growing the company in terms of turnover. After several years of measuring, we can now also steadily demonstrate that exam grades are increasing significantly for students who use our edubook platform ", says Menno Thijssen, co-founder and CEO. "Thus also social goals are achieved." Not only do the attractive design and the interactive character of edumundo's products make studying more attractive, the teacher dashboard with feedback function also means that teachers can give much more targeted feedback.
Edumundo is working on the modern training of a whole new generation. She does not do this alone, but in collaboration with hundreds of teachers, tens of thousands of students and many professional authors. Edumundo is raising this funding in order to grow faster. Not only the growth of its current products, but also the growth in England and the new business market will receive a boost with this financial injection.
Investment offers Edumundo an opportunity to really change education
Menno Thijssen: "We are extremely happy with the confidence of InnovationQuarter and Capital Mills."
"Raising this investment offers Edumundo the opportunity to really change education by developing and internationalizing more innovative technologies faster. These technologies are not only aimed at expanding our titles, but we are also going to work on helping educational institutions to reduce student dropout, increase study success, improve students' soft skills and boost the employability of its teachers. For example, Edumundo also uses the funds to have teachers give training courses in the business world, so that they can keep up with their practical knowledge themselves. "
"We are impressed by Edumundo's innovative technology and executive power. Thanks to the right mix of commercial strength, substantive knowledge and technology, Edumundo has grown rapidly and is now the market leader in the Netherlands. The combination of technology and unique content also ensures that Edumundo has a distinctive position in the market with customer reviews and market research supporting the growth potential. We are pleased to be part of Edumundo and to help the company scale up and thus contribute to further innovation within the education sector. "
Barry de Kock
Investment Manager at Capital Mills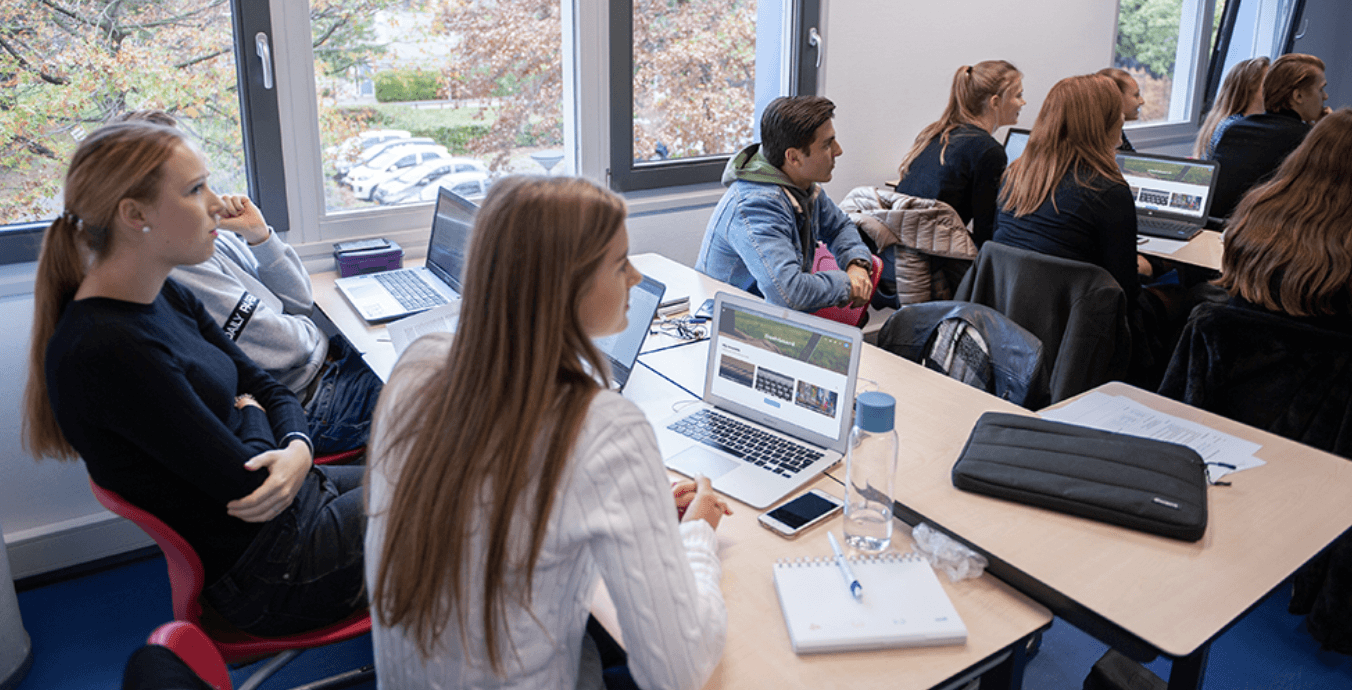 Liduina Hammer, Head of Investing at InnovationQuarter is very happy with the investment: "What appeals to us in Edumundo is that this fast-growing innovative Edutech scale-up from The Hague serves many educational institutions in the Netherlands and internationally with its business games and Edubooks. By investing in Edumundo, the company can scale up faster and realize its growth ambitions. InnovationQuarter, together with co-investor Capital Mills and existing shareholders with a Revenue-Based Financing loan, offers a tailor-made financing solution that fits perfectly with this growth phase of Edumundo. "
In addition to the investors Capital Mills and InnovationQuarter, the founders themselves also participate for a substantial part of the investment. "We cannot show more confidence in the future," says Patrick Bouwens, co-founder and CTO.