Red Kubes receives funding from Capital Mills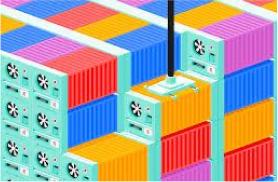 First turn-key Kubernetes-based container platform solution that makes Kubernetes adoption a predictable, cost-effective, and safe process
Red Kubes, provider of a turn-key, out of the box Kubernetes-based container platform solution, today announced the open-sourcing of the Otomi Container Platform community edition as well as $1.45M USD seed funding from venture capital firm Capital Mills. The Otomi Container Platform community edition is a container platform curated with industry proven open-source applications and policies for better governance and security, providing developers a mono repo with repeatable code that is easy to adapt, extend and configure.
While the industry's move toward the containerization of applications is happening fast, the technologies to support this shift are still in their infancy. Kubernetes is the clear leader for doing this work but remains, at this phase, far too complex for the IT masses to use. DevOps professionals and IT departments all over the world are struggling with homegrown solutions or high-priced consultants who build custom platforms that are both incredibly expensive and hard to manage.
"We see companies spending a lot of time on Kubernetes and struggling with reinventing the wheel all by themselves. We're laying down the tracks to guide users through the Kubernetes wild-west with a production-grade integrated solution to guarantee predictability, fast time to market and secure operations."
Built with a developer-first philosophy, the Otomi Container Platform was created with the 12-factor app methodology to design a Kubernetes-based container management platform that embraces existing open-source projects while being open and flexible for inevitable change over time. Otomi is extensible and can be easily installed on top of Kubernetes clusters in AWS, Azure, GCP, or even on-premises. Included features and benefits of Otomi:
OSX like interface: Sign-in to the Otomi console and get role based access to all integrated and pre-configured apps
Single-Sign-On: Simply connect your own Identity Provider or use integrated KeyCloak
Multi-tenant onboarding: Provide teams with own namespace and Otomi console
Central Policy management: Enforce pre-configured OPA policies across multiple teams and clusters
Multi-cloud and multi-cluster: Keep all clusters in sync with a single configuration repository
Automatic deployment: Deploy and publicly expose containerized workloads in minutes
Networking/service configuration: Automatic DNS, cert provisioning and ingress configuration
Avoids technical debt: Otomi is a framework of open source applications with integrated lifecycle management
"For many companies, the adoption of Kubernetes is a type of catch-22. Although it provides tremendous benefits, it is also a complex technology that, when accounting for setup, maintenance and engineering hours, can cost companies a lot of time and money. The Otomi Container Platform is a turn-key, out of the box platform solution that makes Kubernetes adoption a predictable, cost-effective and safe process."
The Otomi Container Platform community edition is available today. New releases are scheduled periodically with a transparent roadmap of planned features and functionality. To get started, visit https://otomi.io. Red Kubes also offers a paid Enterprise Edition with advanced self-service and delegation features.
"Dutch municipalities need a new, modern, joint information provision for the exchange of data. Common Ground was created for that need. One of the Common Ground principles is open source to take back control of our data. Kubernetes is the basis for the cloud agnostic infrastructure. Otomi gives us a jump start in using Kubernetes. We don't need to manage any complex configurations and we can quickly adopt Kubernetes best practices. Now we can completely focus on software to fulfill the Common Ground promise."
Lazo Bozarov
Dutch Municipality of Utrecht
About Red Kubes
Founded in September of 2019 by entrepreneur Sander Rodenhuis and Kubernetes expert Maurice Faber, Red Kubes is the creator of the Otomi Container Platform, which integrates best of breed suite integrated open source tools combined with automation and self-service to turn any Kubernetes cluster in any cloud into a real container platform. Red Kubes is based in Utrecht, The Netherlands with seed investment from the leading Dutch venture capital firm Capital Mills. For more information, visit https://redkubes.com/.