Amsterdam based ticketing platform Tiqets has picked up $17 Million in funding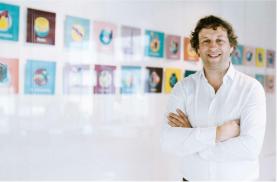 The funds will be used to fulfill its global ambitions
Its CEO Luuc Elzinga says that the expansion is focused on adding inventory. "We have people whose only role is to talk to venues and bring their inventory to Tiqets. As a marketplace, we're provide the tech which sits between the supply and demand. If we increase the supply, the demand will come as well."
Tiqets is mainly a consumer-facing app which allows consumers to book and pay for admission tickets to major museums and attractions using their smartphone and then delivers a digital admission tickets to the device. Bookings can be made via desktop but users need a mobile to get and use the tickets.
The top five sellers on the platform indicates its current focus on mainstream tourist hotspots – the Louvre Museum, the Rijksmuseum, the Empire State Building, the Colosseum and Sagrada Familia.
It launched four years ago as a B2B provider in December 2013. Elzinga explained that this proved difficult in the early days, "trying to aggregate museums and attractions for OTAs and airlines to sell." It changed its focus to working directly with venues to sell tickets via smartphones, in real-time.
"A huge percentage of our bookings fall within the same-day window, and the only way to do this is to work directly with the venues. About half our staff are tech and product people who work with the venues' tech  team to make sure that real-time delivery of digital tickets can happen."
However, Elzinga noted that "the market focus on location-specific product, and how travellers, with smartphones, make decisions on the day" means that Tiqets is starting to think again its potential as a B2B provider of on-demand in location ticketing options for third parties.
"We currently have supply in 45 cities, which makes us more interesting to the big OTAs, and to hotels who are looking at providing guests with access to nearby attractions," he said.
And while a lot of Tiqets' business comes from international tourists, he also sees regional and local travellers as potential customers.
The $17 million round is led by HPE Growth Capital and comes just over a year after a $4 million Series A round led by Capital Mills.